Five most important questions About the Best Digital Marketing Agency in Mexico.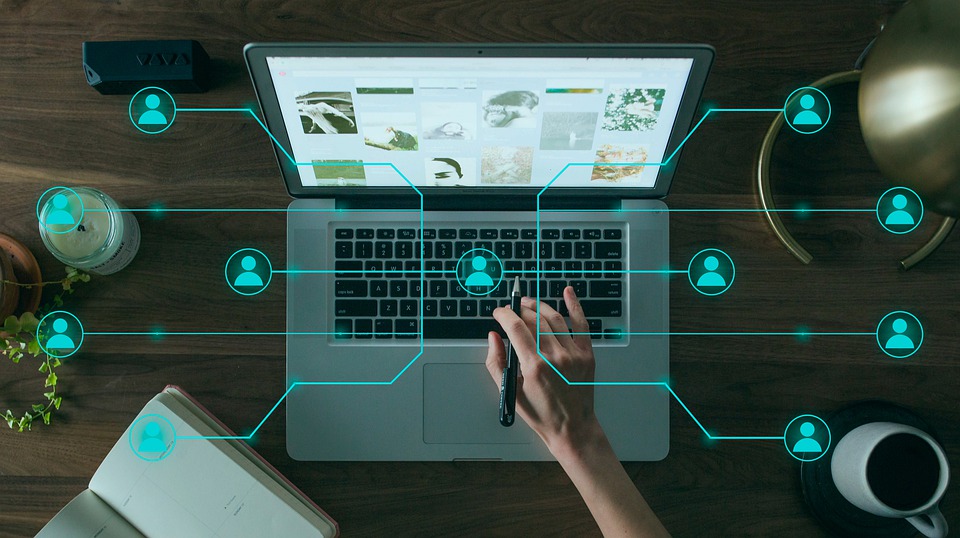 These days,  every company is advertising "themselves" as the Best Digital Marketing Agency in Mexico. Isn't it? That's why it could be difficult to find whose claims are real and whose are not. So, an important question arises here, how to know which digital marketing agency to hire to meet your web needs? Well, that's where expert guidance from the company that has grown the most in Latam comes in.
So, let's see a few actionable tips to discover and hire, the the best Marketing Agency in Mexico and probably in Latinoamerica.
1. What do online marketing agencies do?
PLAN A.
Visit www.cutestat.com.
Check the age of the domain, global ranking in organic traffic. The website will give you important metrics like estimated monthly traffic, pages visited, value of the domain generated by free traffic. This is important because it provides information about the agency. Important things to look for is if the digital marketing agency in Mexico, has a global ranking below 100,000 out of the 1.6 billion websites. This is an important indicator that they know SEO and how to position brands, so they do not have to rely on PAID advertisement.
SEO has become the most powerful strategy in digital marketing in the last 10 years, because is a mixture of art and science. A great agency will work on the following:
a): Deep Keyword analysis.
b): Help you with the UX and responsive design of your website.
c): Guide you with ideas for the right content of your website including: H1´s Meta tags, robots.txt, sitemaps.
d): Willing to work on the structure of your website like sideway links, internal and external ones as well.
f): Provide you with CRO guidelines.
g): Improve the page speed in movil and desktop.
h): Guide you in creating written content according to PANDA´s best practices.
i): Design a clear link building strategy with domain authority of a minimum of 20 and taking PINGUIN´s white hat best practices into consideration. PAID links are prohibited.
k): Help you design and develop a BLOG where you can post relevant and original written content. Check our post on the best BLOG practices according to Google.
l): Implement call to actions in every URL and blog.
m): Propose an email marketing strategy focused on providing value and creating engagement with you audience.
The main job of the best digital marketing agency in Mexico is to help your business reach a new level of success.
Remember, this list is not complete, and your specific business may require additional efforts to reach out to your target audience. In that case, your service provider may call on content marketing, online media buying, and many more similar services for your enterprise.
Now PLAN B:
Visit their website to see how fast it opens in movil and desktop. Also, what "type" of clients they have worked with.
Inspect the age and background" of the organization to know how long they have been in this business, have they growth to other cities, countries? and the number of professionals part of their team.
Check out the industries they specialize in and if their services suit your unique needs.
Navigate their website thoroughly and see if the prices they have mentioned for each service are crystal clear or reflect some hidden fees.
Head to their Facebook, Instagram, LinkedIn, Twitter, or any other social media profile, for that matter and see what kind of reviews or feedback their previous clients have left there. Check if they have a Review button on their website as well.
If you try to choose a firm after taking all these things into "consideration," the chances are high you will be able to "hire" the Best Digital Marketing Agency in Mexico.
With that discussed, it's time to get deeper insights into some frequently asked questions about digital marketing firms. So, let's see:
2. How do I find the Best Digital Marketing Agency in Mexico?
Before you accomplish this goal, it is necessary to ask "some" questions from every enterprise you are "considering" partnering with for digital marketing services. For instance, you can ask about their work experience in your field, the size of their team, and most importantly, what strategies they will adopt to make your business succeed online. Keep in mind; it will also "help" if you learn about web-based marketing before getting the services. For instance, you can know whether or not, they provided services have generated the expected ROI for you.
Besides that, if finding a great marketing agency was a breeze, "millions" of businesses would have found success online. Unfortunately, that's not the case now. Do you know why? Because many online marketing firms are not the best at what they do, yet they just take money from their clients by driving just a "little" portion of the results. And by the time the service receivers realize their loss, they have already wasted hundreds if not thousands of dollars.
3. Is it worth it to hire an internet marketing agency?
Yes, of course. It will be worth to tie up with an online marketing company as they will help you to acquire your target customers, reach your business's expected height, and provide some "success" maintenance tips for the future. That's not all; if you collaborate with a well organically positioned web marketing company, they will ensure your firm achieves long-term success instead of offering temporary fixes that need to get redone in a few months.
4. When should I work with a web marketing agency?
It is wise to have a seasoned digital marketing partner by your side when "you" want to grow your business with proved white hat strategy like search engine optimization, website content creation, and social media advertising.
5. Will digital marketing firms put a big dent in my pocket?
Honestly, "Maybe." But the investment you will make to grow your business through the online platform, will be worth it. 
Conclusion.
So far, you must have learned plenty of things through this article, be it the tips to find a superb digital marketing agency in Mexico, or some frequently asked questions about it. So, if you "liked" sailing through this primer and want to opt for result-oriented digital marketing services now, please don't forget to make a call to the top-ranking online marketing company in Mexico. Optimizacion-online.
Find us in Google: La major agencia de SEO en Mexico or La major agencia de SEO en Latinoamerica. We are ranked in the first 30,000 companies in the world and within the first 800 out of 5,000 small and medium companies in Mexico. We have never paid any advertisement in 11 years. We now do business in 10 countries and have helped more than 1500 projects.
We have now become the number 1 SEO agency in Mexico and Latin-America, according to Google.
So please, feel free to connect with us. We will provide you with a 20 minute FREE of charge ZOOM call and gladly answer all your questions.